Chris Kammer
1968
Name in High School: Chris Kammer
Favorite High School Memories:
Being seated next to Linda Fariss in Mr. Carter's geometry class sophomore year. Lin (now Ashleen) was my partner in crime during all the rest of high school and remains among my best friends today.  One of our best times was senior year in the photo lab.
Favorite Teachers:
Merle Lotz, Iris Overton, Francis Murray.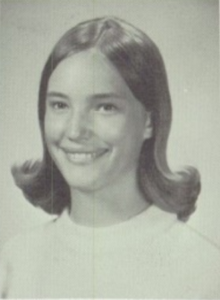 2018
Name: Chris Dungan
Spouse/Partner: Avalon Dungan (died 1991)
Children: Two great stepkids: John Dungan and his wife, Jenny, live in Tulsa; Rulyn Dungan Graves and her husband, Tom, are in upstate New York.
Grandchildren: Haley Graves, a graduate of SUNY-Cortland, teaches yoga and  works for a non-profit in Greenwich, NY. Her brother, Collin, is a Cornell graduate also living and working in Greenwich. Lottie Dungan is a graduate of Oklahoma State now working on a master's in international human rights at the University of Denver. Her sister Lily is a junior at Oklahoma State.
Occupation: Minister of Word and Sacrament in the Presbyterian Church (U.S.A.). After 12 years, most as director of pastoral care, I left St. Andrew's Presbyterian Church in Hillsdale in September 2017 to help found a new congregation, Community of Pilgrims Presbyterian Fellowship. Before going to seminary, I worked for 20 years in maritime public relations, both in Portland and in Cleveland, Ohio.
Favorite Pastimes: Dogs! I've had collies since 1977 and shown at various times in conformation, obedience, and rally. For the past 12 years I've been involved in competitive (well, sort of competitive . . .) agility. I also read, keep scrapbooks, and watch too much television.
Highlights of My Life Since High School:
Living in Tucson, Cleveland, Rochester, Augusta (GA), Atlanta, and Nashville, and the friends made in each place. Marrying Avalon. Though he died much too soon, his children remain my wonderful family. Realizing at one point that I was in the 23th grade. Moving back to Portland in 2005 and being blessed with a long and productive ministry at the church where I was baptized and grew up.
---